KTM uses AV R&D testing stand for fuel tanks testing
We have successfully finished development and delivery of special pendulum impact test stand. Our device is intended for testing of resistance of fuel tanks against side crash with given impact energy. Project was carried out according to requirements of Austrian motorcycle manufacturer KTM.

The whole process took very close cooperation with customer in order to prepare solution which will be built in to brand new testing center and be capable of all technical requirements.

The result of AV R&D development is universal pendulum solution which can be used for not only motorcycle fuel tanks testing but also for other components in whole automotive industry (fuel system in general, battery packs, …). AV R&D solution has undisputed advantage in very robust structure which ensures maximal impact energy transfer into tested specimen. Our solution also emphasizes safety of operators and automation of testing process.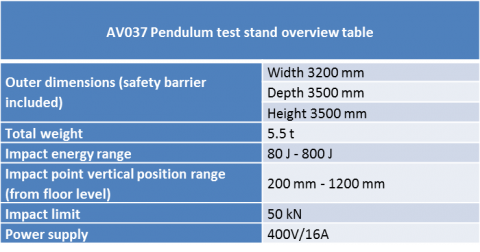 Video below shows test stand with its parameters and installation.