About AV R&D, Ltd.
AV R&D is the leading Czech company in the development of mechanical engineering products. We provide services for the development, design, technical calculations, testing and measurement. We are supplier of special testing stands.
Our aim is to provide customers with technical support which ensures permanent product innovation. Our added value is in long-term multi-disciplinary experience, in the number of references and in the certified competences.
Our Vision
Our vision is to be a sought-out company and, through the high quality of our services and software systems, provide added value for customers by enabling them to permanently innovate their product creation, operation, and servicing.

Company history


2017 Comprehensive Activity R&D are transferred to the subsidiary AV R&D, Ltd.
2016 AV ENGINEERING has successfully implemented the project of cabin TATRA TRUCKS
2015 AV ENGINEERING is the first Czech company to use the Multsine method in accelerated product lifecycle testing.
2014 AV ENGINEERING is implementing a project for tram ŠKODA TRANSPORTATION.
2013 AV ENGINEERING has successfully implemented the project of container PANAV.
2012 AV ENGINEERING has successfully implemented the project of race car VW POLO WRC.
2011 AV ENGINEERING implements its new locomotive design for the company CZ LOKO.
2010 AV ENGINEERING has successfully implemented the project of race car Skoda Fabia S2000.
2009 AV ENGINEERING becomes a member of ACRI (the Association of the Czech Railway Industry).
2008 Operational tests, measurement, and testing become natural parts of the product development process at AV ENGINEERING.
2007 AV ENGINEERING implements project management as a standard tool for managing development orders.
2006 Full-fledged incorporation of PTC® products based on the Windchill® system into the AV ENGINEERING product line.
2005 AV ENGINEERING becomes the most successful PTC® Value Added Reseller (VAR) in the EE territory. The company attains Maintenance Services Provider and Platinum VAR status for PTC® products.
2004 The spectrum of analyses and simulations that the company offers grows to include CFD (liquid and gas flow) analyses.
2003 AV ENGINEERING expands its activities in the areas of developing and building production lines, manipulators, and measurement and verification devices.
2001 We deepen our expertise in CAE analyses and simulations (designs and optimizations for light systems, CETOL™ tolerance analyses, forming process simulations, etc.).
2000 Development and construction services become a strategic component within our product line.
1997 Founding of the Technical Calculations division, with a clear drive to support customers' product development, including special and expertise-based activity in the area of virtual prototype analyses and simulations.
1995 The founding of the Engineering Division is a logical step in the gradual expansion of AV ENGINEERING's product line, specifically in the area of direct support for product development by our customers in the automotive industry and other sectors.
1993 AV ENGINEERING is founded. Its main activities are supplying, implementing, and supporting the unique Pro/ENGINEER® construction system from PTC®.

Membership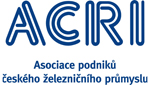 Certification
AV R&D welding engineer - IWE EN 15085 - Certification of welding and welded structures; the basis for the design and assessment (simulation / testing).

AV R&D bonding engineer - DIN 6701-2.2015 - Certification of bonding and bonding structures; the basis for the design and assessment (simulation / testing).

AV R&D electro technician according to regulation No. 50/1978 legal code.:

• § 6, 7,10
AV R&D CLD (Certified LabVIEW Developer)